Books
---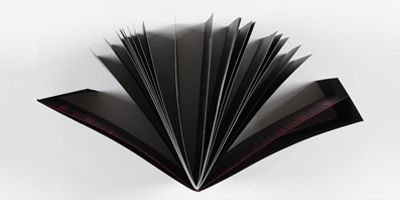 Roberts Print
Set up in 2012, Roberts Print is my own eponymously-titled imprint. The books I self-publish range from one-off artist books to larger edition publications. Thoughtful consideration is given to the design and content of the books with particular emphasis on the quality of the printed object. As well as making books, I also teach workshops that focus on combining bookmaking with printmaking skills. My books are in a number of collections including the Tate Library and Archive and the Bower Ashton Library, UWE.
Book/Zine Fairs
BABE - Bristol Artist's Book Event at Arnolfini, Bristol. 1-2 April 2017. THE ARTIST SELF-PUBLISHERS' FAIR - Institute of Contemporary Arts, London, 10 September 2016. ARTISTS' BOOK MARKET - BALTIC Centre for Contemporary Art, Gateshead, 18-19 June 2016. THE LONDON RADICAL BOOKFAIR & ALTERNATIVE PRESS TAKEOVER - London, 9th May 2015. BABE - Bristol Artist's Book Event at Arnolfini, Bristol. 11-12 April 2015. MANCHESTER ARTISTS' BOOK FAIR - Holden Gallery, Manchester, 18 October 2014 THE LONDON RADICAL BOOKFAIR & ALTERNATIVE PRESS TAKEOVER - Bishopsgate Institute, London. 10 May 2014. PRINTATHON – East London Printmakers. Forman's Smokehouse Gallery, London. 8 June – 15 July 2012. HANDMADE & BOUND – The affordable book-art and zine fair. St Bride Foundation, London. 20 Nov 2011. HANDMADE & BOUND (Best in Show - 3rd place) – The affordable London book-art and zine fair. London. 21 Nov 2010. BABE - Bristol Artists Book Event (with East London Printmakers). Arnolfini Gallery, Bristol. 4-5 April 2009.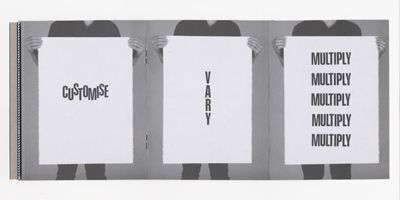 Latest Publication
My latest artist book: Practice Makes Printmakers: a manifesto, is a celebration of self-publishing and printmaking in all its variety. Using printing techniques no sane publisher would use, it condenses years of printing experience into a quirky manifesto of my own devising. Giving a nod to practitioners of the past, the manifesto hopes to enthuse a future generation of printers and self-publishers.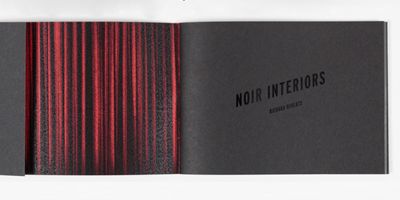 Noir Interiors
NOIR INTERIORS takes you on a journey through a landscape of half-lit doorways, labyrinthine corridors and shadowy staircases. The images have been plucked from old Film Noir movies and the actors have been removed leaving only the dimly-lit film-set backgrounds. These have then been reassembled and repositioned to create a twilight, Noir world of my own imagining. It was printed using a number of different techniques including screen print, photocopy and omnicrom foiling. Most of the book was printed using offset lithography on a 170gsm matt stock to accentuate the faded monochrome of the subject matter. The binding is saddle stich stapling.
Stockists
TI PI TIN,
London.
ARNOLFINI GALLERY BOOKSHOP,
Bristol.
SITE GALLERY BOOKSHOP,
Sheffield.
PRINTED MATTER INC,
New York.
Revival Library
The Revival Library is a self-initiated project (in collaboration with illustrator Mireille Fauchon), that combines a love of literature with a love of design. Old paperbacks are stripped of their covers and re-cased using new print works inspired by the literature. Made using original prints, each book within the collection is entirely unique featuring covers and end-papers made with a variety of printmaking processes. Each second hand novel has been selected and revived with the intention of celebrating the narrative, the physicality of the book and the ritual act of reading.
---
Other Books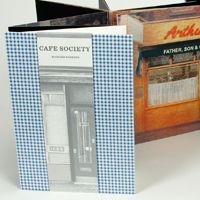 Cafe Society
Artist Book. Edition of two only. Screenprinted by hand.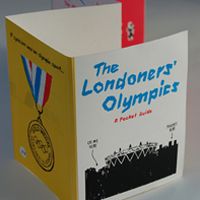 The Londoners' Olympics
Concertina Pamphlet book. Edition of 100. Screenprinted by hand.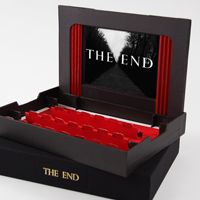 The End Box
Artist Book. One only. Mixed media.
Self Help Book
Artist Book. One only. Hardback. Hand-typed using manual typewriter.